Asset Management Software UAE
If you are looking for a Asset management tracking system to secure physical objects, you can find our top-notch service to digitize the assets. Business owners can monitor the GPS positions of any static or movable physical object. You can check the GPS status of each & every object according to your requirement, like alerts on the opening or closing of doors, changing the position of electronic items, and any other commercial or residential appliances. Here you can understand significant steps that can help you to track physical assets.
Asset management software provides seamless traceability of equipment at specific construction sites, healthcare laboratories, educational labs, IT asset tracking, tools, chemical labs, etc. Expensive tools in the working sector can be integrated through Geo-fence monitoring to check their usability.
Najoom Al Thuraya asset tracking software has different functional features, such as smart analytical assessment, report-generating capability, scheduled maintenance, inventory data information, and depreciation of machinery calculations. We provide the best asset management system to analyze expedited audit reports.
Valuable Features to Track the Assets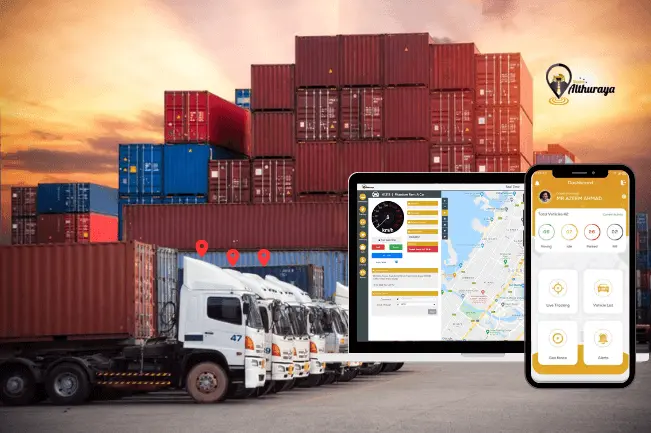 Business Security Empowerment
If you are managing a corporate sector and large enterprise, you need a complete security solution to strengthen the safety measurements. Manage all the working operations and monitor small to extensive machine tools through smart trackers.
We help you to monitor your personal or business properties through a complete GPS asset tracking system. With this multi-functional command, you can fix the specific position or range of any object in the home or corporate sector so that any change in their status will let you notify them.