Fleet Management Solution
Is the tracking of your vehicles becoming too complicated? Our powerful Fleet Management Solution offers an effective and easy-to-use software solution, so you can keep all your vehicles under control. Discover our top-notch service now!
Najoom Al Thuraya's Industry-Leading Fleet Management Solution in UAE
Fleet Management Tracking is a smart way to check the changed position of different fleet items through GPS trackers, such as carriages, shipments, trucks, heavy machinery, and other payload goods. With the help of our smart I.T. solutions, different-sized companies can get higher productive activities through fleet management systems in U.A.E. We have been providing industry-leading fleet tracking solutions across the United Arab Emirates, the Middle East, and other adjacent countries.
Our powerful technological automation ensures the complete safety of precious loading stuff in Dubai, Abu Dhabi, and other states of the U.A.E. with continuous interaction of geo-positioning. Our state-of-the-art GPS trackers monitor payloads and heavy vehicle transportation activities in significant states of the U.A.E., including Dubai, Abu Dhabi, Sharjah, and others. National Cargo Flotillas are managed where enterprise owners can get complete reports for the departure and arrival of cargo through a proper navigation system.
We give a lot of preference to our customers' needs; that's why we provide customized tracking and fleet organizing solutions. Users can ask to manage their business operations according to their will so that freight delivery can be arranged accordingly. Clients can get the complete orientation of their goods and heavy-load carriages, such as fuel Monitoring, speed insights, staying points, inventory & inspection maintenance alerts, history details with complete reports, and other GPS coverage.
Some Key Benefits of using Fleet Tracker System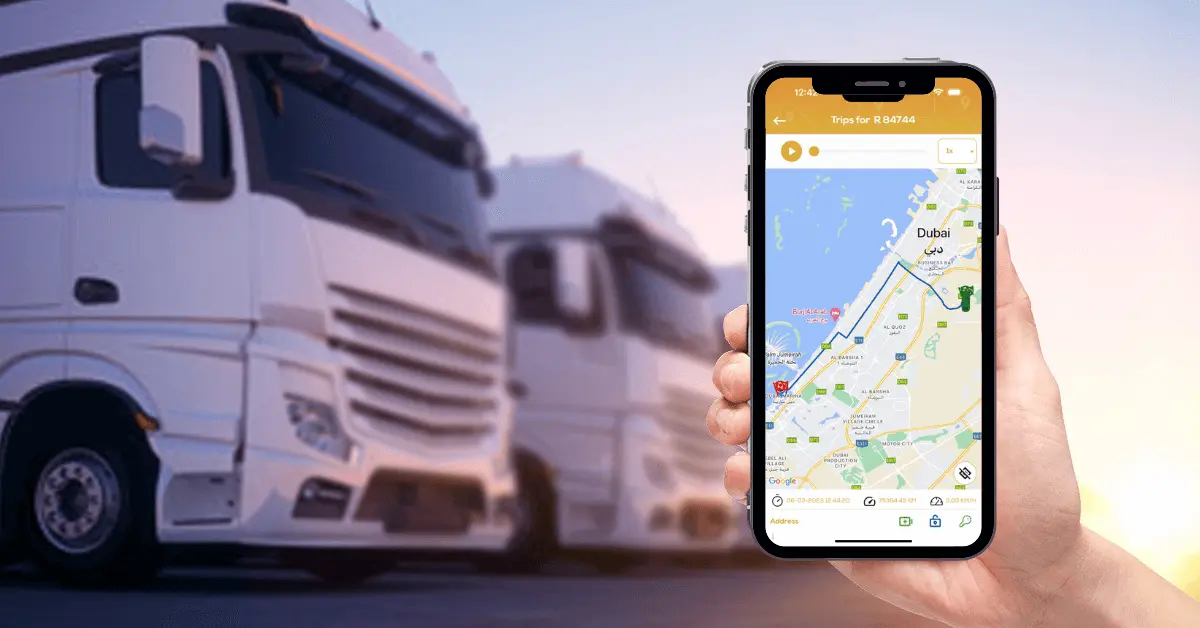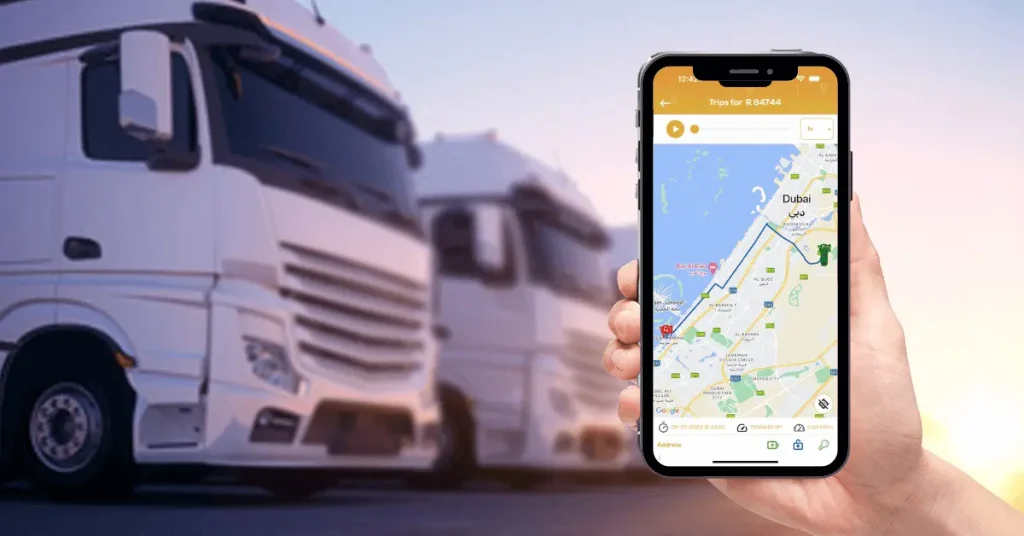 Access history details and comprehensive reports to gain valuable insights into your fleet's performance and operations. Make data-driven decisions to improve productivity, identify areas for optimization, and streamline your business processes.
How Fleet Management Is Important for Different Business Operations?
It is pivotal in developing vital business operations by providing robust fleet tracking solutions. Enterprise owners can have deep insights into their fleet with complete GPS monitoring, including the cargo, heavy shipment, freight, and other customize logistic stuff. End-to-end operations provide complete feasibility reports and schedules that enable the owner and logistic manager to plan upcoming maintenance or customized events properly.
Through map navigation accessibility, users can track the geo location of moving trucks or heavy conveyance using proper roadmaps. All the roads, whether highways or motorways, each segment integrated with GPS pinpointing so that trackers installed in the fleet could be accessed remotely.
Fast Accessibility for Managing Fleets
Whether traveling in mountainous or far-flung areas, all the traveling activities can be accessed easily. All the necessary data can be accessed by clicking on the allotted login IDs and smartphone vehicle tracking applications. The entire database is linked with the help of smart apps and other login access that eases the overall process by enhancing electronic information sharing.