Our School Bus GPS Tracking System
It is a top priority for both parents and school administrators to make sure children are safe during school transportation. It can be daunting to ensure that kids arrive at school on time and without any issues. That's why at Najoom Al Thuraya, we recognize this responsibility and have developed a state-of-the-art School Bus Tracking system that is reliable and efficient.
Features of the Bus Tracking System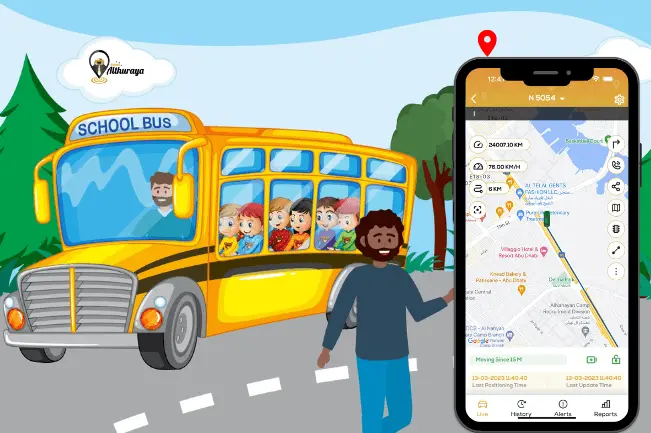 Security Surveillance of Children
The safety of innocent kids and children is a big concern of parents and the responsibility of schools or academic institutes. Younger students can be tracked easily using smart bracelets and sensor devices installed in the buses. High-tech cameras monitor in or out movement of any single person on the bus.
GPS Tracking Solutions for Education Institutions
Schools and educational institutions can integrate their fleet operations smoothly through bus fleet G.P.S. tracking systems. Real-time location updates provide complete surety of route management, traffic rules compliance, and special alternate route plans across the U.A.E.
You can utilize G.P.S. tracking for a single bus system or multiple; find our GPS school Bus Tracking services in Dubai, Abu Dhabi, Sharjah, and other states of the U.A.E.